Did you know that RANCHLINE is the word?
Over the past months Ranchline All Natural has been the talk. The Ch'arki talk is happening everywhere, from magazines to blogs and even radio shows! Keep your eyes peeled.
On July 10th, 2014, Ranchline All Natural Ch'arki was selected as an 'Editors Choice' in Food Solutions Magazine!  Our Twitter friend, Gluten Free Gigi, sampled and loved our products!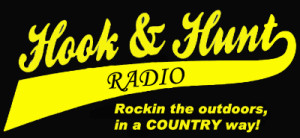 On August 4th, 2014, Ranchline All Natural products were featured on Hook and Hunt Radio! One of our Ch'arki Chicks spoke with Jim Crowley of Hook and Hunt on 101.7 the Bull about or power packed, protein filled products! Ch'arki and Power Sticks are a HIT in the hunting and fishing world!
Blog spot, The Jerky Report, posted a RAVE REVIEW of Ch'arki in July! This what they had to say….
'The Backstory: Ranchline All Natural gourmet Ch'arki is exquisite! Our Ch'arki tastes great because we only use the finest cuts of lamb. Notably, our gourmet Ch'arki is better for you. Studies have shown that lamb is rich in protein and low in fat. It is packed with nutrients needed for a healthy diet. (Excerpt from company website)
The Package: Solid paper-based, resealable pouch. The company logo and flavor variety boldly adorn the front of the package, with a great story and some cool facts on the back.
The Look, The Smell & The Feel: Deep, dark colored meat. A distinctly sweet aroma was picked up directly after opening the package. The lamb jerky meat is extremely tender, with a slight amount of stickiness.
The Taste: We are excited that 'Ranchline All Natural' is our first lamb jerky review, because this stuff is the real deal. The tender jerky has a great chew, which instantly releases a savory, sweet and salty flavor combination. The spice comes in the form of black pepper, which provides a pleasant finish to the eating experience.

RATING: 5 out of 5 = Excellent!'
–You do not want to miss out on this goodness! Our products are perfect for any lifestyle and we love to hear why you them! —
If you do not already, follow us on social media!
Twitter: https://twitter.com/RLAllNatural
Facebook: https://www.facebook.com/RanchlineAllNatural
PEACE & CH'ARKI,
Ranchline All Natural